Danang Beach Sports Festival – DANANG COLOR RACE 2023 is a movement-based contest for sports enthusiasts, especially those who love sports associated with the sea. The festival is part of the Program "Opening the Danang Beach Tourism Season 2023", organized by the Management Board of Son Tra Peninsula and Da Nang tourist beaches.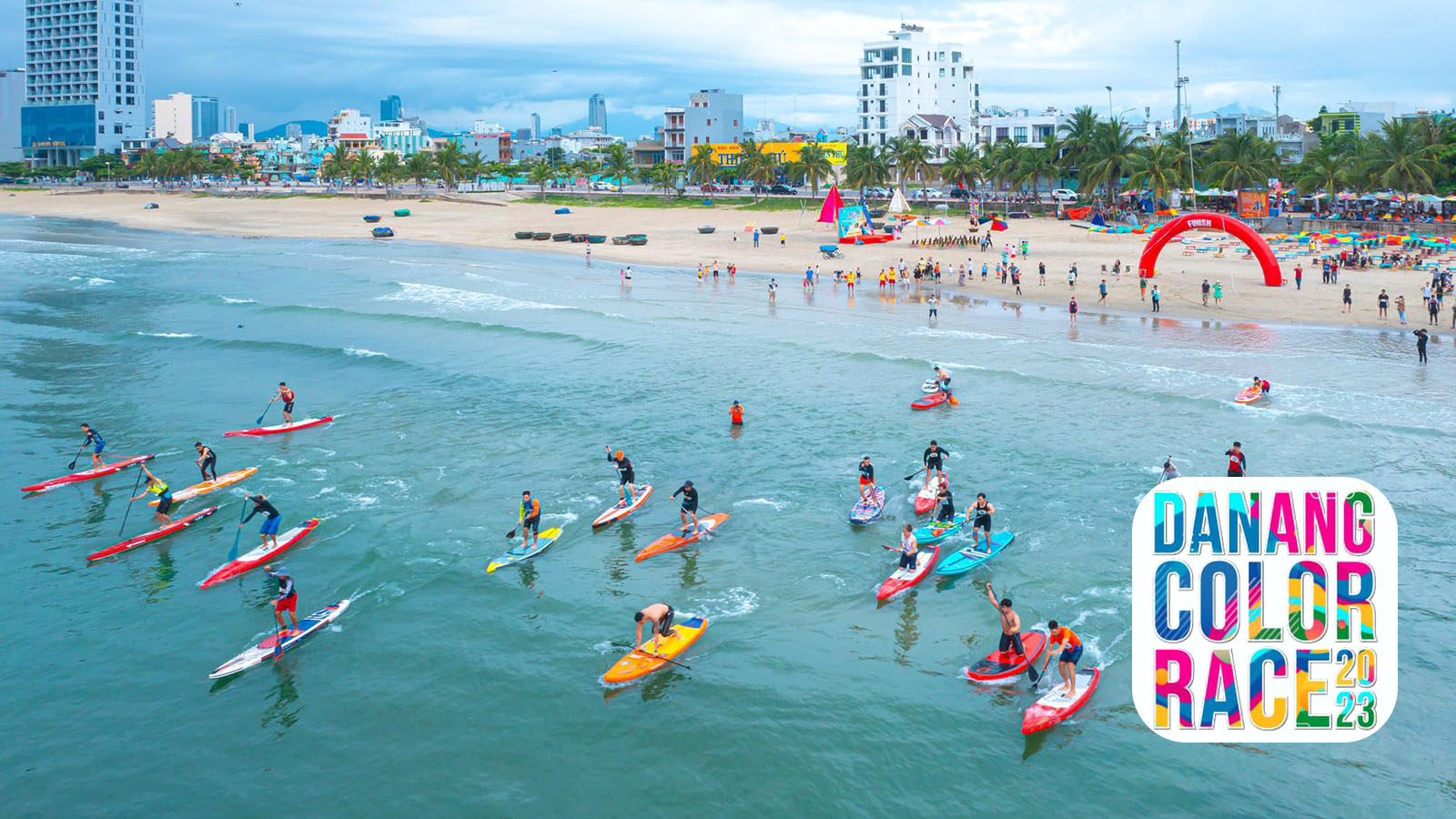 1. Time to organize Danang Color Race 2023
Danang Color Race 2023 takes place on April 28 and 29 at Man Thai beach. In addition to sports activities, Danang Color Race 2023 also features exciting entertainment activities such as Sup rowing, paragliding performances, and beach parties.
2. Danang Color Race 2023 activities
This year's competition consists of three separate events:
Jogging on the sand with the theme "Bare feet in the sea" covering distances of 2 km, 5 km, and 10 km
Swimming with the theme "Sea lover" covering distances of 1 km and 2 km
Stand-up paddleboarding (S.U.P) covering distances of 1 km and 2 km.
3. Highlights in the competition rules of Danang Color Race 2023
For running: Each athlete starts at the finish line and collects bracelets at the starting point according to the diagram race track layout. Each distance will have a different color.
For swimming: Athletes are required to carry a swimming buoy during the competition.
For S.U.P subject: Athletes are allowed to use all types of S.U.P (including hardboard).
For solo athletes and teams of three relay athletes: Performance Time = (S.U.P Time x 3) + (Swimming Time x 2) + Running Time.