Experience the Unforgettable Fireworks Festival Season at Altara Suites Danang
Nestled on the charming My Khe beach, Altara Suites is the perfect destination for guests visiting Da Nang during the highly anticipated Fireworks Festival. From here, you can admire breathtaking landscapes such as My Khe beach, Son Tra peninsula, and the vibrant city center.
Our fully-equipped luxury apartments offer a home away from home experience, providing families with true holiday bliss and a sense of familiarity. With modern kitchen amenities, a washing machine, dining table, and a comfortable workspace, we ensure absolute comfort for every family member.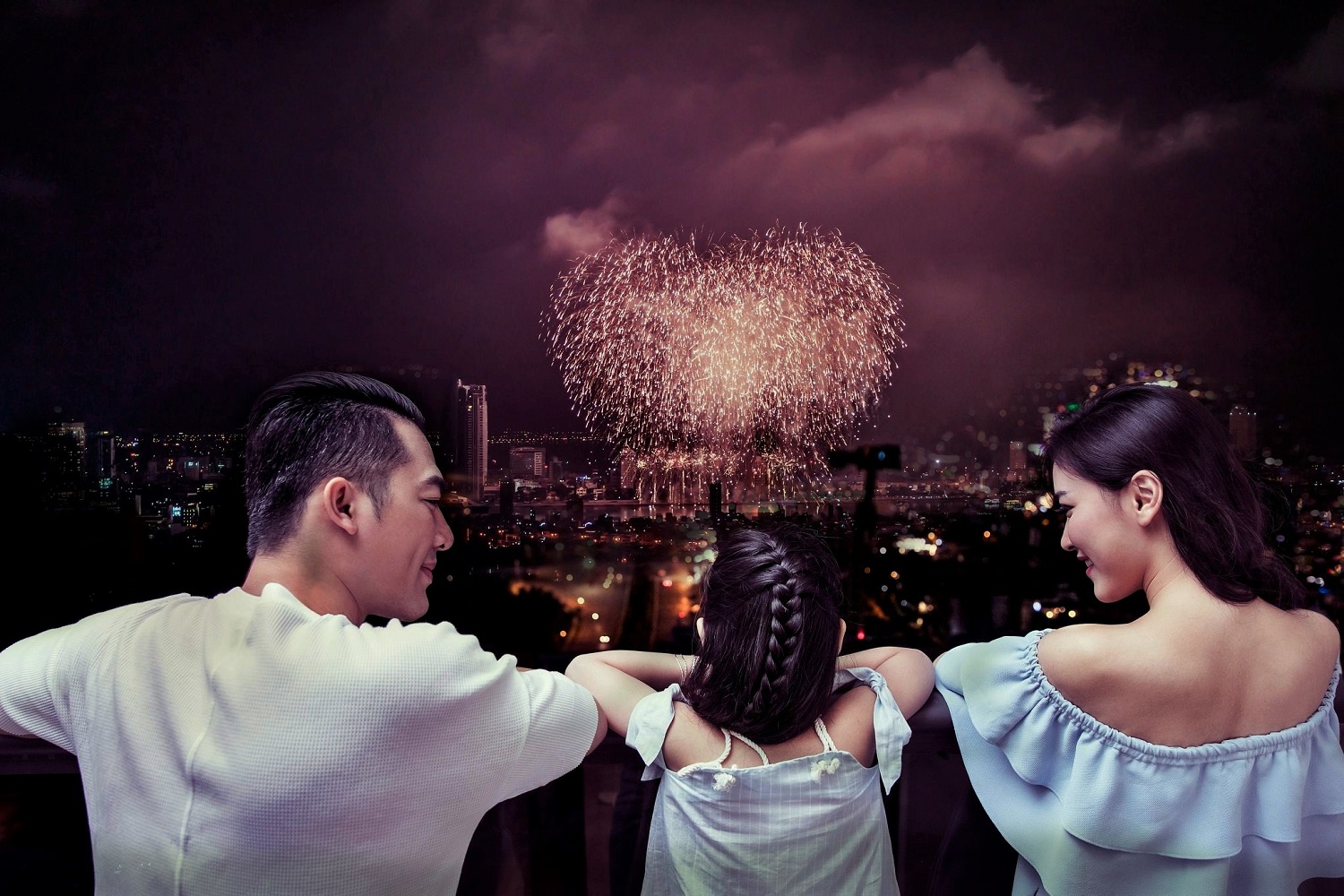 Indulge in the highest rooftop swimming pool on My Khe beach and a well-equipped gym featuring state-of-the-art exercise equipment. Unwind in our free sauna, creating relaxing moments for every traveler.
Get ready to be mesmerized by the Da Nang International Fireworks Festival DIFF 2023 at Altara Suites:
Fireworks & Flavor BBQ Buffet at Altitude Pool Bar
Delight in the enchanting fireworks extravaganza while indulging in a delectable BBQ buffet at the highest Rooftop Bar in My Khe beach. Witness the night sky of Da Nang come alive with a spectacular display. Secure your spot now at Altitude Pool Bar for an unforgettable front-row view of the sparkling fireworks on the Han River. Limited seats available – reserve your table today!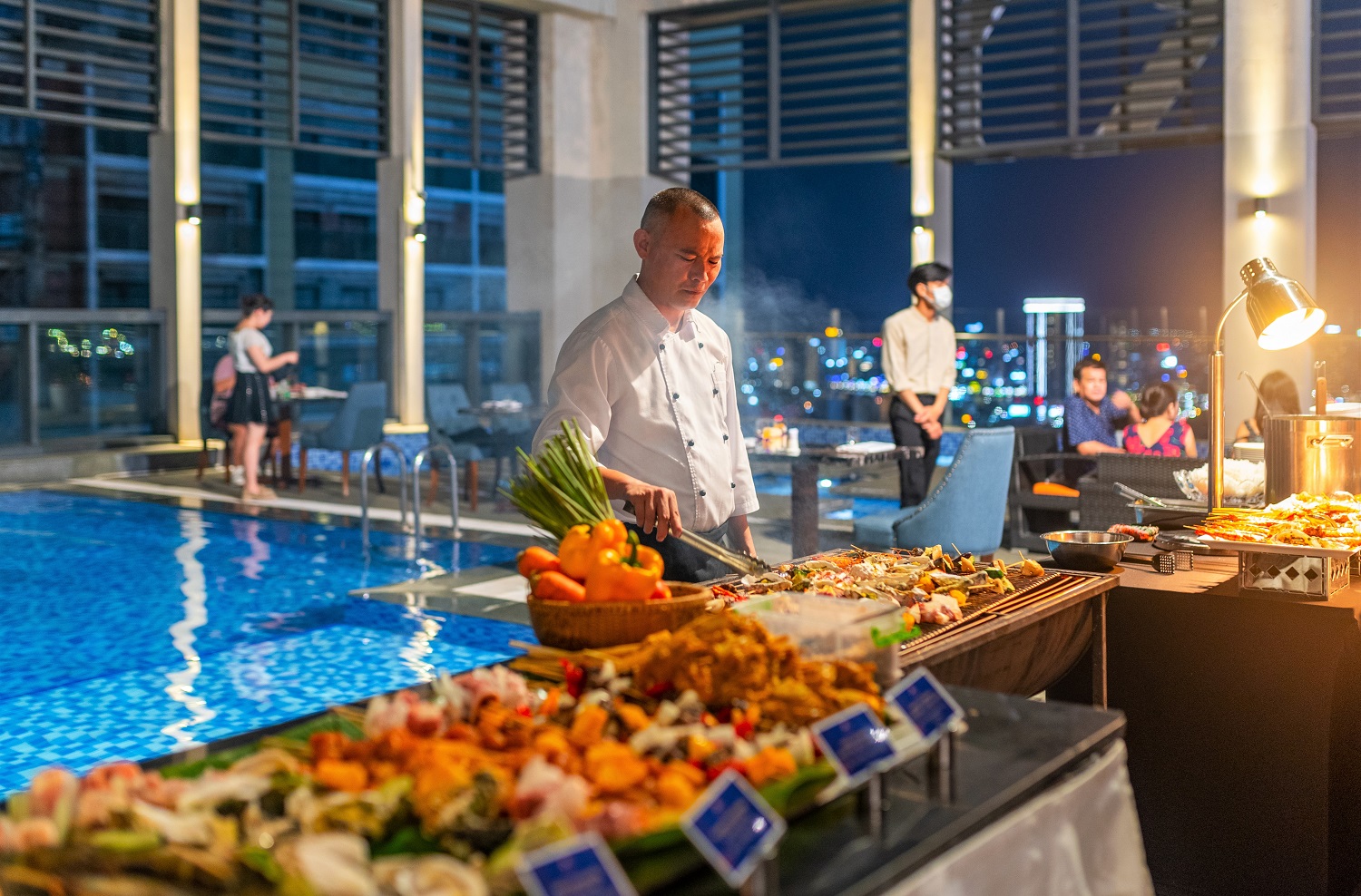 Email: toan.vo@altarasuites.com | Phone: 0236 268 7979​
Feel the Fireworks Magic with the "Sparkling Night Package"
Experience the fireworks festival in a spectacular way with our exclusive "Sparkling Night Embark on a mesmerizing journey through the fireworks festival with our exclusive "Sparkling Night Package". Immerse yourself in luxury as you revel in spacious apartments with breathtaking views. Savor a special BBQ buffet at Altitude Pool Bar, where each bite is accompanied by extraordinary fireworks performances. Book now to secure your spot!
Email: reservations@altarasuites.com | Phone: 0236 268 7979​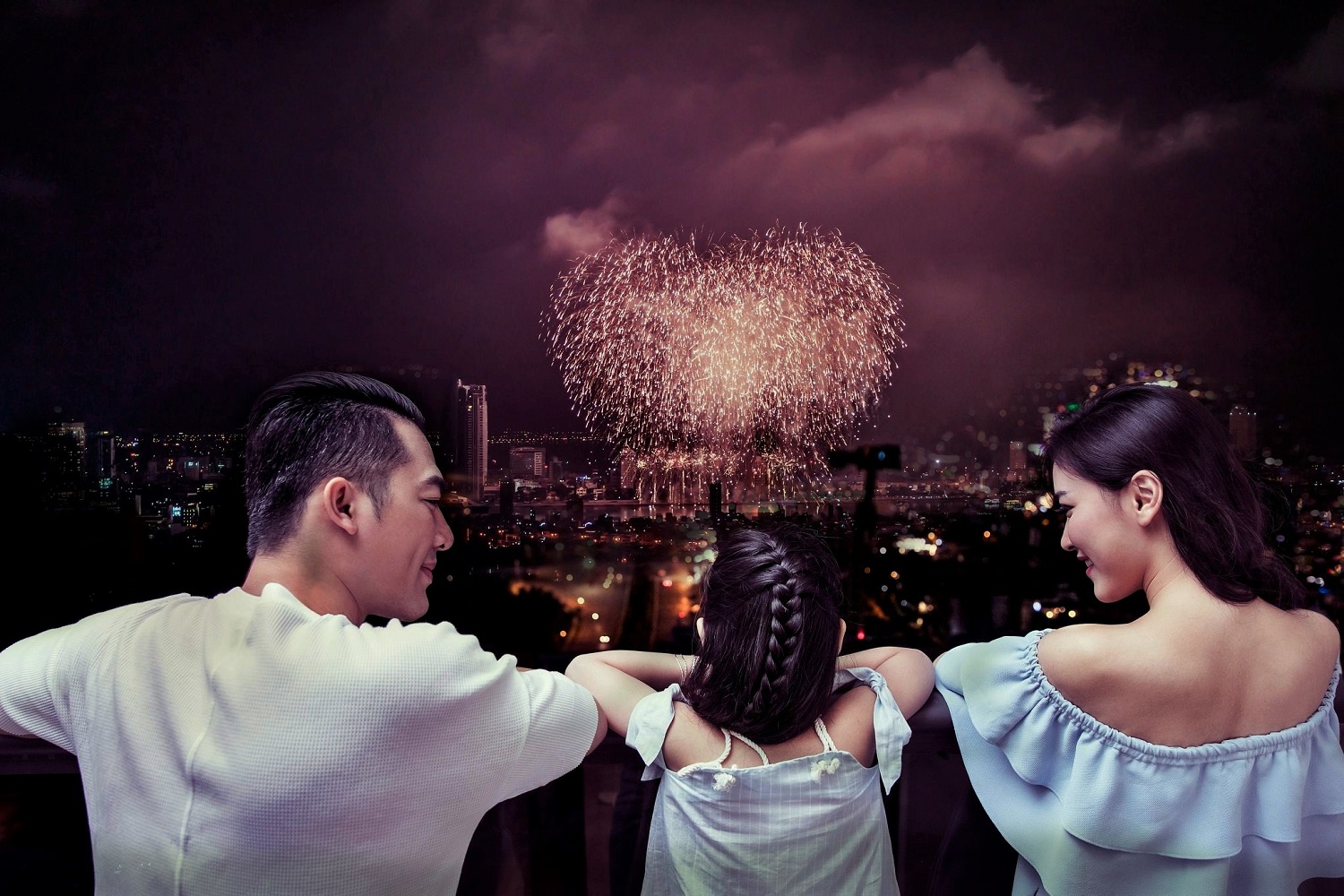 Dive into a Dream Summer in Quy Nhon's Seaside Paradise
Experience a beachfront haven in Quy Nhon at Altara Serviced Residences, just steps away from the pristine Quy Nhon beach. Our spacious apartments, spanning 70m2, offer separate living spaces and all the comforts of home, including a TV, fully-equipped kitchen, washing machine, and refrigerator.
Savor the culinary delights of the coastal city at Atrium restaurant, where skilled chefs create tantalizing dishes. Stay active in our gym, boasting panoramic sea views, and find tranquility as you exercise and soak in the mesmerizing seascape.
Indulge in the rooftop swimming pool with your loved ones, sip refreshing cocktails at Aura Rooftop Bar, and witness the captivating blend of sea, hills, and mountains. Revel in unforgettable sunsets and sunrises over the ocean.
Escape to the beach paradise of Quy Nhon with our exclusive Summer Package at Altara Serviced Residences. Relax in a cozy, spacious one-bedroom apartment, indulge in a special Set Menu crafted by our talented chefs, and enjoy complimentary airport pick-up or drop-off service. Additionally, relish a 10% discount on food services at Aura Rooftop Bar.
Package available for only VND2,450,000. Book now!
Email: reservations@altararesidences.vn | Phone: 0256 222 7979