Travel to Da Nang in October, enjoy unforgettable experiences
In the last months of the year, Da Nang's climate at this time is more pleasant and more relaxed, still with mild sunshine and sometimes alternating sudden rains.
If you want new experiences in Da Nang, October is the best time to explore this beautiful coastal city. In the morning, the sun is warm, clear, and not too hot, suitable for sightseeing and swimming. Rest assured, if it is a rainy day in the afternoon, this is an excellent time to start your "food tour" with unique dishes on a rainy day.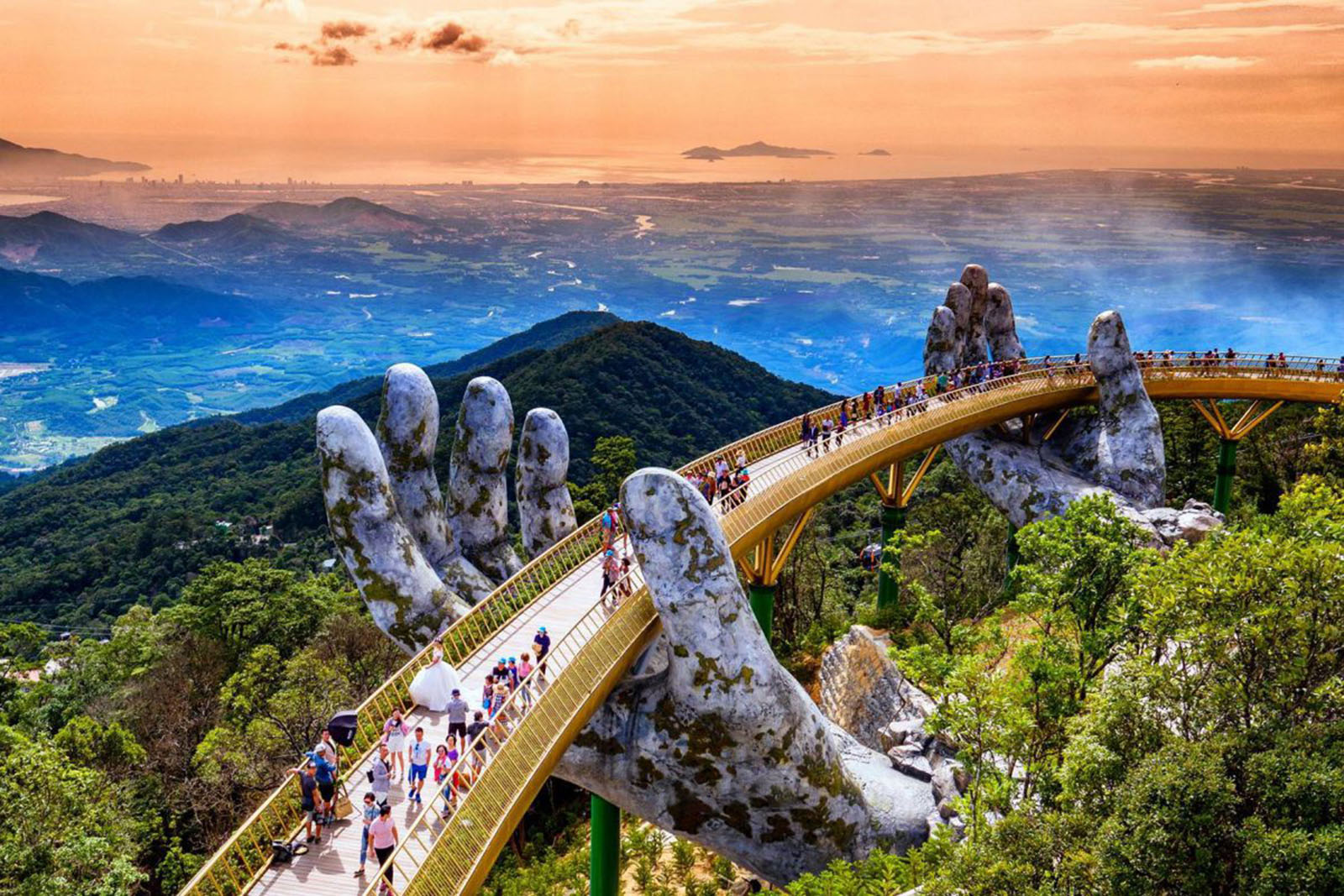 October holiday deals at Altara
If you are a travel fanatic, you will enjoy planning your trip this month because you can cut your travel cost (hotels, air ticket and food)
Traveling to Da Nang or Quy Nhon at the end of the year, Altara is definitely the ideal place with exclusive offers.
Give Your Loved One A Memorable Holiday With ALTARA's "Romantic Escapes" Package
Renowned for its breathtaking location, the romantic holiday destination Altara Suites Da Nang invites couples to enjoy a memorable time in this stunning scenery.
Give your loved one a stay in luxurious, comfortable suites and enjoy a romantic dinner at Altitude Pool Bar, where you can watch gorgeous sunsets.
There are also many other experiences that you can enjoy during your stay at Altara and create unforgettable memories for both of you.
The Special "Romantic Escapes" package from Altara will bring unforgettable experiences with your loved ones.
Romantic Dinner | Anniversary Cake | Room Decorations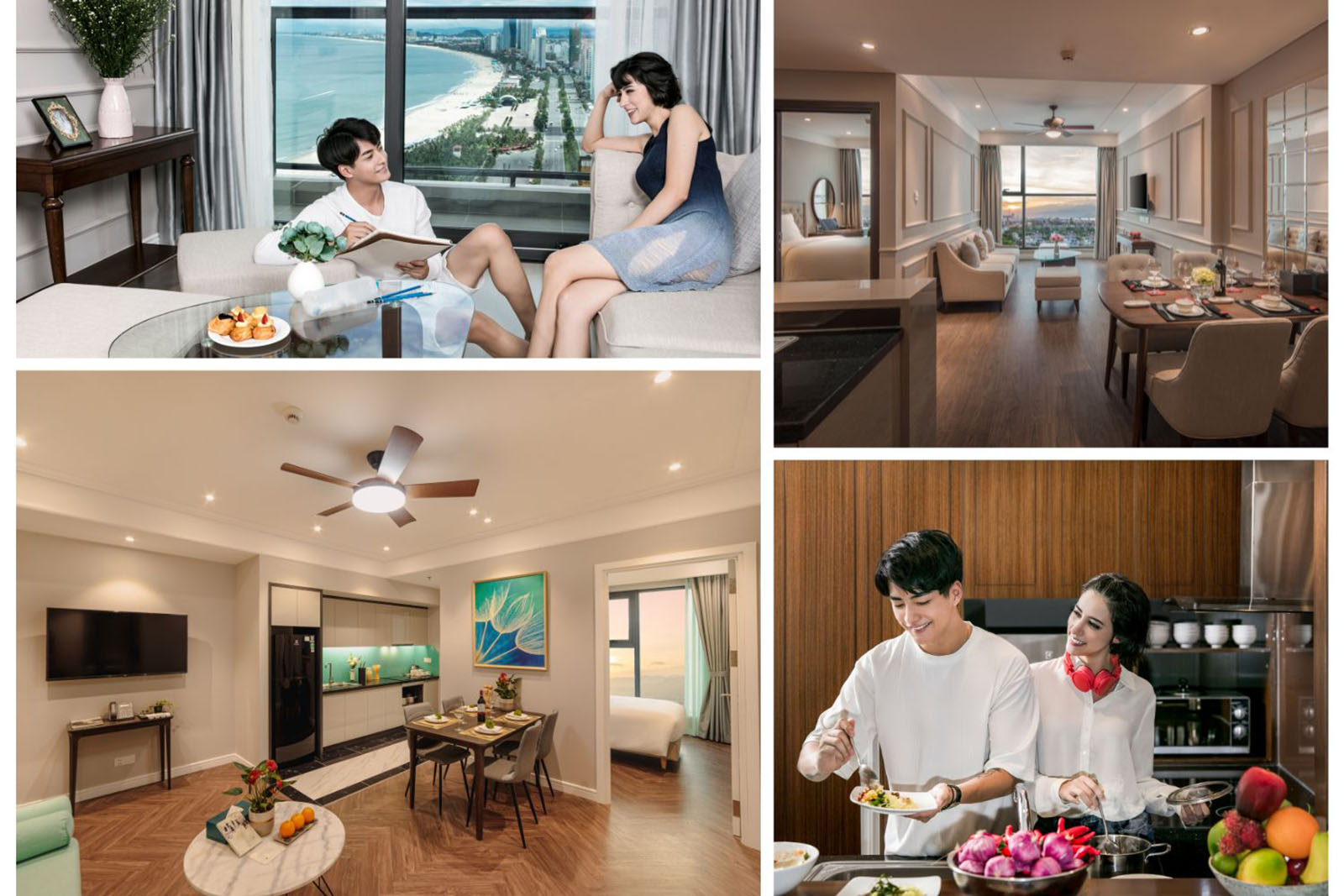 Only VND 2,980,000/Package, Book now
reservations@altarasuites.com | Hotline: 0961 031 179
1-night stay at one-bedroom suites for 2 adults
Complimentary early check-in or late check-out (subject to hotel availability)
Extending room rates & surcharges subject to hotel policy
Booking period & Stay period: September 1, 2022 – December 31, 2022
Altara Voucher: Secure best rate now and stay later
Want to plan a stay for later, but no specific date in mind yet? We got you!
Buy Now Stay Later Altara Voucher! Secure best rates now and choose any staying date later until 31 December 2022*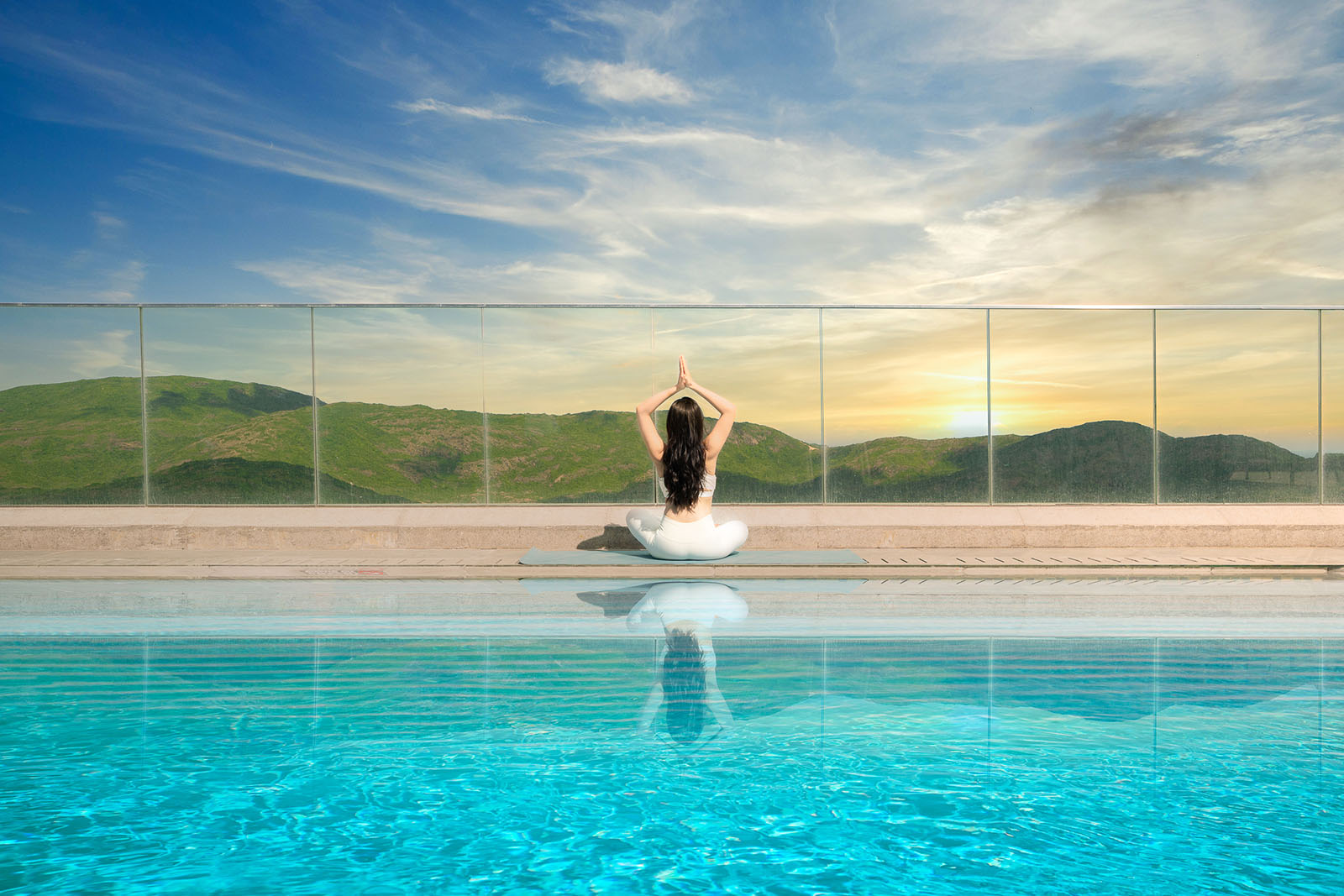 Altara Serviced Residences Quy Nhon: 01 Bedroom Suites/02 Bedroom Suites, Only 1,000,000đ/1 night
Altara Suites Da Nang: 01 Bedroom Suites Bliss/Peace, Only 1,000,000đ/1 night
Book date: 15/09/2022 – 31/12/2022
Stay date: 01/10/2022 – 31/12/2022
An upgrading fee will be applied when upgrading room type
Reservations must be made at least 07 days prior to check-in date (14 days prior to check-in date if the check-in date is peak period)
This Voucher is not redeemable and not in conjunction with other promotions
The Hotel have the right to refuse voucher reservations subject to hotel availability
Room rates are inclusive of daily breakfast for 02
Room rates are inclusive of tax and service charges
Let's fly to the Altitude Pool Bar for 10.10 Flash Deal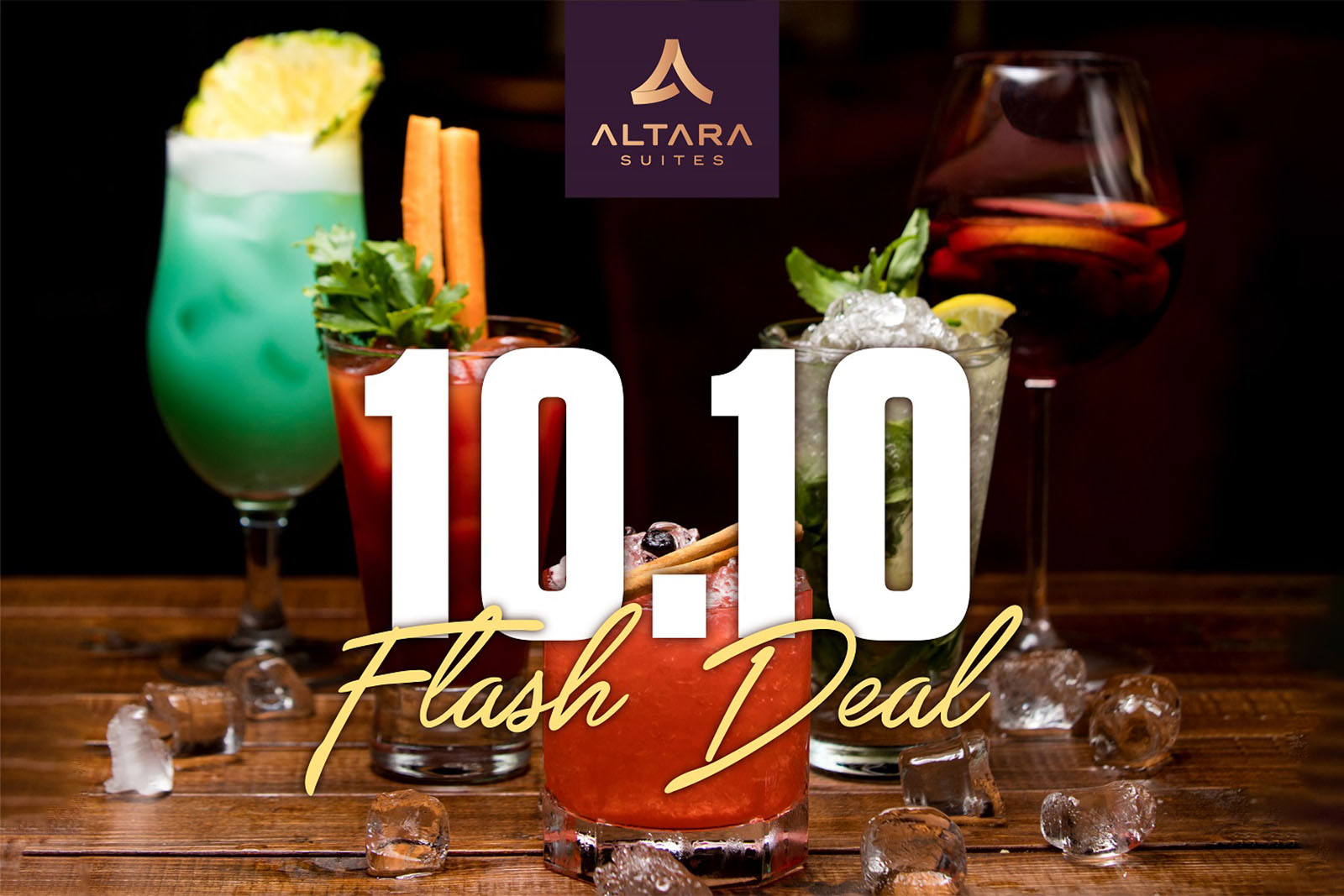 We have all the essentials for your poolside party! Get your friends together and enjoy some refreshing cocktails at our poolside bar.
10% Off menu at Altitude Pool Bar, only on 10/10.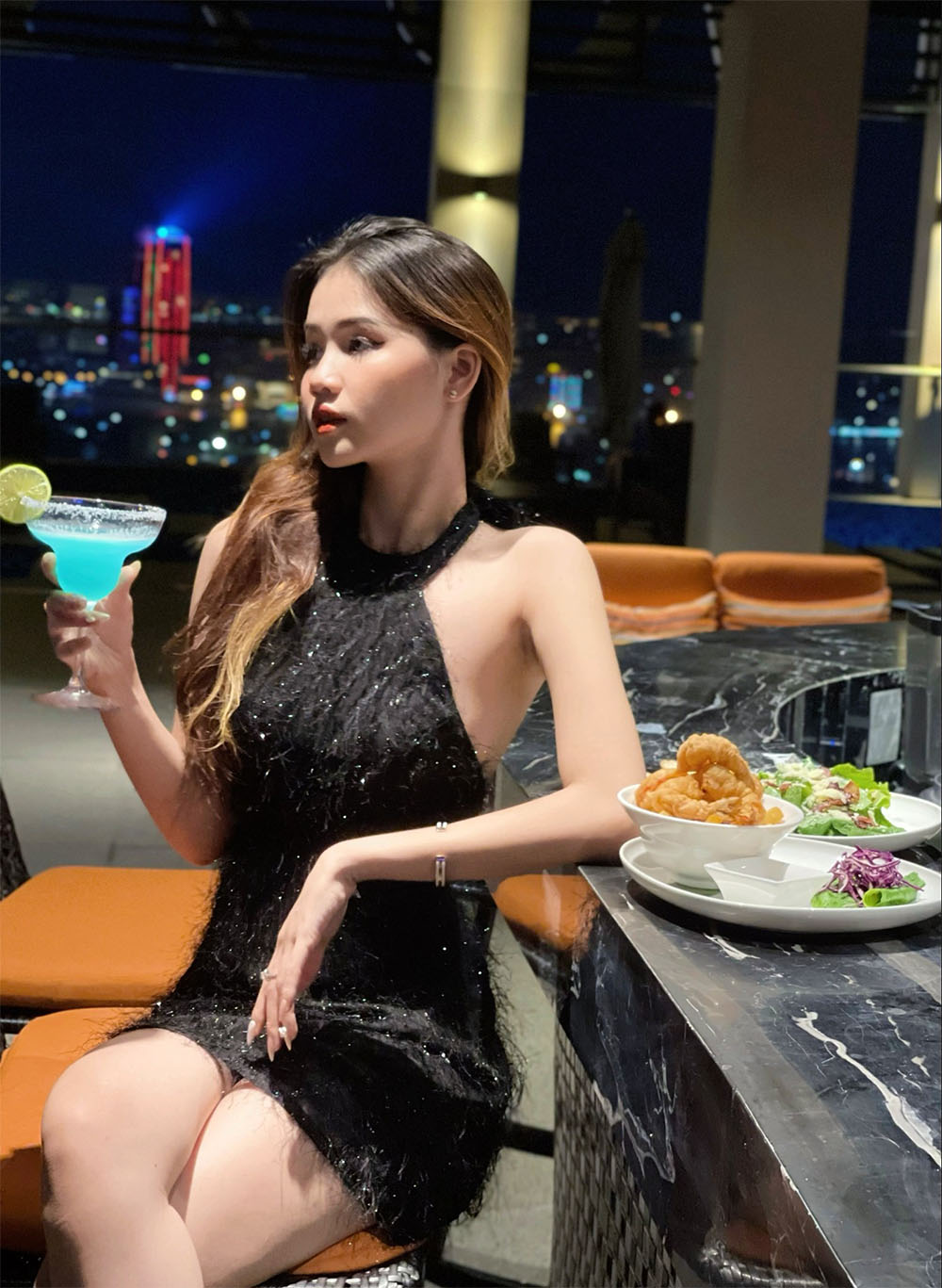 BOOK NOW
Altara Suites Da Nang: reservations@altarasuites.com | 0236 268 79 79
Altara Serviced residences Quy Nhon: reservations@altararesidences.vn | 0256 222 79 79